Apron Network Completes Private Sale Funding Rounds
Apron Network, a decentralized infrastructure network built on the Polkadot blockchain, has revealed the closure of its private sale funding rounds. The funding round was successful and led by a group of crypto VCs who invested in developing the blockchain platform:
NGC Ventures(https://www.ngc.fund/home)
Digital Finance Group(https://www.dfg.group/)
PAKA(https://www.paka.fund/)
Digital Renaissance Foundation(https://drf.ee/)
Candaq(http://candaq.com/#/)
Vega Ventures(https://www.vegaventures.com/)
Private Sale Round:
CMS holdings(http://cmsholdings.io/)
Monday Capital(https://www.monday.capital/)
NGC Ventures(https://www.ngc.fund/home)
Digital Finance Group(https://www.dfg.group/)
Spark Digital Capital(https://www.sparkdigitalcapital.com/)
Republic(https://republic.co/)
AU21 Capital(https://au21.capital/)
Vega Ventures(https://www.vegaventures.com/)
Funding major step towards the expansion of its ecosystem 
Apron Network will use the funding capital to solidify its position as one of the Polkadot ecosystem's top platforms. The blockchain platform has also assembled a team of enthusiasts and experts towards ensuring the long-term success of the network. 
The team behind Apron believes that the current infrastructure of the Polkadot ecosystem and cross-chain application is not entirely perfect. The decentralized network platform aims to build a decentralized platform that will suit the ecosystem's most urgent needs. This will be expanded in the future to onboard new service providers into the Polkadot network. 
With the funding completed, Apron Network will focus on preparations for the upcoming Kusama slot auction and platform launch. There are also plans to deliver the web3 open grants milestones in the coming days. 
Apron has also continued technical improvements launching one of its POC version services for Heco testnet developers. The rest of the infrastructure service will be gradually launched within Q1 2021. 
Apron is also working within the roadmap, with the testnet expected to launch as scheduled in Q2 2021 (April). Once launched, all the essential utilities will be made available for developers to build interoperable applications within the Ethereum and Polkadot ecosystem for free. 
Apron will continue to develop new products and release its Apron Beta Network in Q3. These developments will culminate in the launch of the Apron mainnet in Q4, encompassing the network's full utilities to operate correctly. Following the launch of the mainnet, Apron will continue to provide technical support towards building seamless infrastructure services on other public chains and continuous improvement of its network. 
To create a holistic approach within its ecosystem, Apron will be exploring partnerships, community activity, and brand awareness. As part of this activity, Apron will host a series of campaigns and events to engage with members, facilitating interactions and participation among our users and interested participants.
About Apron:
Apron Network is committed to building a decentralized infrastructure service network platform to provide application developers, application users, and infrastructure operators with a decentralized network based on blockchain technology infrastructure services.
Apron will connect to multiple public chains such as Ethereum, BSC, Filecoin, and Helium, including Layer 2. Provide developers with low-cost multiple blockchain ecological infrastructure services.
To learn more about Apron Network, Please join our social networks:
Discord: https://discord.gg/esx6W3PYVp
Telegram: https://t.me/ApronNetwork
Twitter: https://twitter.com/apronofficial1
About Author
Disclaimer: The views, suggestions, and opinions expressed here are the sole responsibility of the experts. No Digi Observer journalist was involved in the writing and production of this article.
TMNG Tokens Successfully Listed on MEXC Crypto Exchange
–News Direct–
TMN Global proudly announces the successful listing of its native TMNG token on the MEXC crypto exchange, effective December 1st, 2023. This strategic partnership marks a significant milestone for TMN Global in the crypto space.
MEXC, a renowned player in the cryptocurrency industry, consistently securing a position among the top 15 centralized exchanges, has recently ascended to an impressive top 5 ranking on CoinGecko.com. Boasting a daily trading volume average of 1 billion USD, MEXC has firmly established itself as a major influencer in the digital asset market.
TMN Global expresses its gratitude for the collaboration with MEXC exchange, which was founded in 2018 and serves over 10 million users across 170+ nations. MEXC's commitment to industry standards and professionalism aligns seamlessly with TMN Global's core values.
With industry-leading features, including the lowest fees, exceptional liquidity, and a state-of-the-art security system, MEXC stands out as a top-tier crypto exchange. Their high-performance trading engine, capable of processing 1.4 million transactions per second, sets new standards for efficiency and performance in the crypto trading space.
Security is paramount for both TMN Global and MEXC, with servers independently hosted across multiple countries to ensure optimal data integrity and user protection. This commitment to safety mirrors TMN Global's dedication to providing a secure environment for its investors and users.
The collaboration between TMN Global and MEXC signifies a historic moment in crypto history, introducing the world's first token providing users access to technology metals and rare earth metals. The official listing on MEXC, starting December 1st, 2023, opens doors to exciting opportunities, increased liquidity, and a broader reach for TMN Global's vision.
Users can stay tuned for further updates as we embark on this exciting journey together!
About TMN Global:
Founded in 2021, EREA World AG is a Zug, Switzerland-based blockchain company managing the TMN Global platform and native TMNG payment token. Partnered with Europische Metallhandels (EMH) AG, TMN Global combines traditional investing in technology metals, rare earth metals, and precious metals with blockchain and cryptocurrency benefits.
TMNG serves as a payment token to purchase tangible assets (metals) in the TMN Global shop.
About MEXC Exchange:
Established in 2018, MEXC is known for high-performance and mega transaction matching technology, catering to over 10 million users in 170+ countries. MEXC aims to become the go-to platform for new traders and experienced investors, with a global presence and regulatory compliance.
The exchange's high-performance trading engine, developed by banking industry experts, completes 1.4 million transactions per second, ensuring groundbreaking efficiency and enhanced performance.
Website: www.tmn-global.com
Address: Poststrasse 14, 6300 Zug, Switzerland
Contact Details
EREA WORLD AG
Rebekah Jenkins
View source version on newsdirect.com: https://newsdirect.com/news/tmng-tokens-successfully-listed-on-mexc-crypto-exchange-512056234
TMNG
COMTEX_444290236/2655/2023-12-01T10:06:23
About Author
Disclaimer: The views, suggestions, and opinions expressed here are the sole responsibility of the experts. No Digi Observer journalist was involved in the writing and production of this article.
From Startups to Enterprises: How PSA CPA, An Accounting Firm in Rockville, MD, Catapults Businesses to Financial Success
Rockville, MD – In the bustling financial landscape of Rockville, Maryland, one firm has consistently stood out for its unwavering commitment to excellence, innovative solutions, and personalized client service. PSA CPA, a distinguished accounting and tax preparation firm, has been a guiding light for businesses and individuals since its inception in 1992, redefining the standards of financial expertise and support.
PSA CPA's philosophy is a testament to its forward-thinking approach and dedication to its clients. Describing themselves as "a firm for our times," PSA CPA embodies qualities that are essential for navigating the complexities of modern financial environments. The firm's core principles revolve around attention to detail, creativity in problem-solving, and a relentless ambition to secure substantial tax savings for its clients.
At the heart of PSA CPA's offerings lies a suite of business services that alleviate the burdens of financial management, allowing business owners to focus on what matters most – growing their enterprises. The firm's comprehensive business accounting Rockville services encompass monthly and quarterly tasks, including bank account reconciliation, income statement generation, balance sheet creation, general ledger cleanup, and unlimited consultations.
Cash flow management, a critical aspect of business success, is also a forte of PSA CPA. The firm meticulously analyzes cash flows, empowering businesses to make informed decisions that enhance their bottom line. Through cash management services, its team assists clients in understanding their cash needs, identifying optimal cash sources, and ensuring preparedness for meeting these requirements effectively.
Taxation can be a labyrinthine landscape, but PSA CPA navigates it with finesse. The firm's tax preparation services have garnered acclaim for their meticulous approach, offering both personal and business tax preparation to clients across the United States and beyond. PSA CPA professionals stand as staunch advocates for their clients' financial success, dedicating themselves to securing maximum refunds and minimizing tax liabilities.
PSA CPA's tax planning strategies are equally impressive. Its team recognizes that proactive planning is key to reducing tax liabilities while maximizing after-tax income. These experts recommend tax-saving strategies, assisting clients in growing and preserving their assets, deferring income for more favorable tax situations, and ultimately retaining more of their hard-earned money. In the face of tax challenges, these professionals rise to the occasion, helping clients navigate IRS complexities and ensuring smooth tax return filing.
One of the key distinguishing factors of PSA CPA is its ability to cater to a diverse clientele. The firm works with a wide range of businesses, from small startups to established enterprises, spanning various industries. Individuals seeking personalized financial guidance also find a steadfast partner in PSA CPA. The firm's comprehensive experience enables it to efficiently address various issues and deliver effective solutions, making it a trusted ally for clients across the spectrum.
Central to PSA CPA's reputation is its unyielding commitment to excellence. The firm's dedication to providing insightful advice, supporting clients' informed financial decisions, and maintaining the highest standards sets it apart in the industry. Its team participates in continuous professional education courses ensuring they stay ahead of evolving tax laws and accounting methodologies, consistently delivering advanced solutions.
PSA CPA is located at 7361 Calhoun Pl #585, Rockville, Maryland, 20855, US. To schedule a consultation, contact their team at (301) 879-0600. For more information regarding the services offered, visit the firm's website.
Media Contact
Company Name
PSA CPA
Contact Name
Pervaan Ahuja
Phone
(301) 879-0600
Address
7361 Calhoun Pl #585
City
Rockville
State
Maryland
Postal Code
20855
Country
United States
Website
https://psacpa.com/

COMTEX_444290993/2737/2023-12-01T10:24:34
About Author
Disclaimer: The views, suggestions, and opinions expressed here are the sole responsibility of the experts. No Digi Observer journalist was involved in the writing and production of this article.
Uncover the Perfect Used Car for Sale at Wischnewsky Chrysler Dodge Jeep Ram Dealership, a Prominent Huntsville Dealership
Huntsville, TX – Wischnewsky Chrysler Dodge Jeep Ram Dealership sells used vehicles to clients looking for a new ride. The dealership stocks hundreds of pre-owned cars from Mazda, Chrysler, Hyundai, Jeep, Ram, and Doge manufacturers. They inspect all their vehicles to determine their roadworthiness and ownership details before posting them for sale. Their vibrant website doubles as an online showroom for available cars.
Clients can browse the easy-to-use website to narrow their car preferences based on price, manufacturer, model, trim, and more. Alternatively, they may visit the dealership for a physical viewing session and a road test. The website simplifies purchases, allowing clients to complete all transactions online, including payments on used cars for sale. The company has supportive online and physical salespeople who assist clients with decision-making.
The Huntsville dealership has one-user vehicles, which include 2020 Nissan, Kia Sportage, Volkswagen, and Jeep models. To improve accessibility, they allow clients to trade in their current vehicles for better pre-owned ones. Interested parties can value their trade online via the website and will receive feedback from the staff concerning the deficit they will need to pay, if any.
Alternatively, clients can sell their vehicles to Wischnewsky Chrysler Dodge Jeep Ram Dealership if they are not interested in trading it in. The dealership buys vehicles at competitive prices, offering a transparent evaluation of each car to determine its price. Their experienced mechanics inspect the vehicle's engine, wheels, body, and general performance to determine any repair needs beforehand. Their transparent pricing policy guides the payment process to ensure clients receive their payment in the agreed timeline.
Clients needing more money to buy their desired car can use the company's financing options. The Huntsville car dealership has partnered with lenders to provide loans that enable buyers to drive their dream car promptly. The pre-approval process is simple, fast, and does not affect the client's credit rating. The financing options also include KBB instant cash offers.
A satisfied client, Cassey H, states, "Wischnewsky Dodge was quick, easy and painless! Our sales guy John Smith and the finance team were absolutely AMAZING. They took the time and mostly importantly put in the effort to get us everything we wanted. Thank you again!!"
In addition to car sales, Wischnewsky Chrysler Dodge Jeep Ram Dealership offers car repair and service. They service vehicles bought from their dealership or other places. The crew provides high-quality care using genuine products and authentic spare parts to keep vehicles running like new. Their service personnel is certified and uses modern equipment and technologies.
Those looking for well-maintained, pre-owned vehicles can contact the staff at (936) 220-1745 for consultation and booking. Visit the dealership's website for more on their pre-owned vehicles. Wischnewsky Chrysler Dodge Jeep Ram Dealership is located at 151 I-45, Huntsville, TX, 77340, US.
Media Contact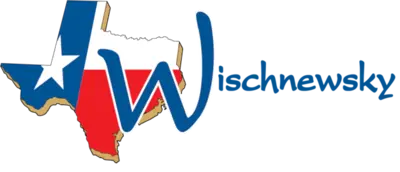 Company Name
Wischnewsky Chrysler Dodge Jeep Ram Dealership
Contact Name
Wischnewsky Chrysler Dodge Jeep Ram Dealership
Phone
(936) 220-1745
Address
151 I-45
City
Huntsville
State
Texas
Postal Code
77340
Country
United States
Website
http://wischnewskydodge.com/
COMTEX_444290520/2737/2023-12-01T10:14:12
About Author
Disclaimer: The views, suggestions, and opinions expressed here are the sole responsibility of the experts. No Digi Observer journalist was involved in the writing and production of this article.