ZUBR Has Become a Leader in the NMN Industry at Home and Abroad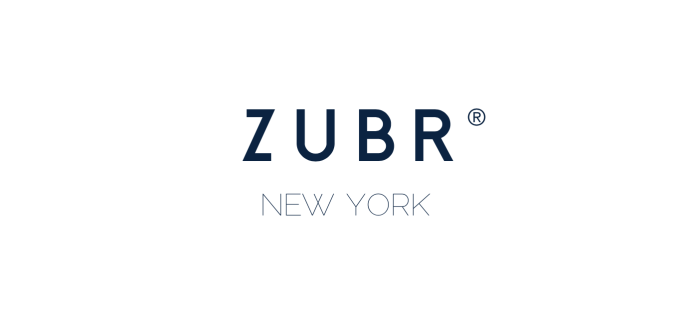 As the global economy continues to grow and life expectancy continues to rise, the proportion of elderly people aged 65 years and above continues to increase, and global attention to health issues continues to increase. The life expectancy issue has become one of the ultimate problems that mankind has continued to strive to solve in the history of mankind. In recent years, global academic research has shown that NMN has become a consensus anti-aging health care product.
The full name of NMN is β-nicotinamide mononucleotide, which is the precursor for the synthesis of NAD+ (coenzyme I) in the human body. Since NAD+ is a coenzyme for hundreds of important metabolic enzymes in cells, it also participates in many important cellular processes as a signal molecule. It is closely related to energy metabolism, glycolysis, DNA replication and other activities. NMN can increase the level of NAD+ in the body and is considered a health product with anti-aging functions. Compared with other products, NMN products enhance NAD+ and have the advantages of non-toxic side effects and high conversion efficiency. At present, the academic community has confirmed that NMN has the following 10 major functions: support NAD+ production (NAD+ is an indicator of aging in the body), activate longevity protein/gene SIRTUINS, repair DNA damage, support energy production, enhance metabolism, help enhance physical endurance and vitality, and helps improve blood vessel and muscle physiology, helps weight management, helps brain and heart health, helps improve insulin sensitivity, etc.
As one of the world-class academic achievements, Professor David Sinclair of Harvard University used NMN raw materials and published the research results of NAD+ reversing blood aging in the top academic journal "Cell". From the age of 30, the NAD+ content in the body decreases significantly. At the age of 60, the level of NAD+ is less than a quarter of that of young people. This means that after 60 years of age, there are many biochemical and metabolic reactions in the human body that cannot be efficiently carried out. Therefore, the older the age, the more health problems become.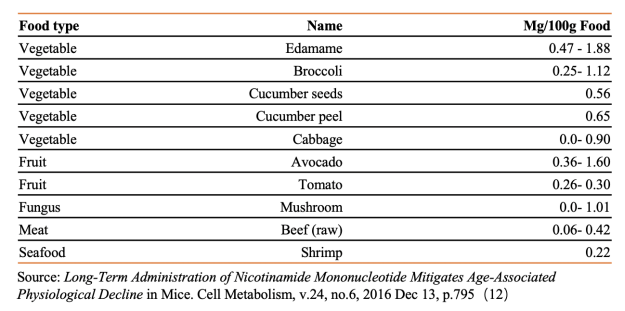 How to effectively supplement NMN? According to the FDA's principle of equivalence, a 70Kg adult should be supplemented with 300mg of NMN per day, and an adult with the same amount of NMN needs to eat 32~128kg of edamame, or 54~240kg of broccoli. It is less efficient to supplement NMN through food sources in nature, and NMN products can achieve this effect faster. After taking NMN in the human body, the study found that the NAD+ content in the body increased significantly after 5 minutes, and the supplement effect was significantly improved.
ZUBR® from the United States is a high-tech company focusing on anti-aging research and product development for a long time. Headquartered in New York, USA, ZUBR® brand Slogan is Anti-aging From Young, advocating the life concept of "anti-aging while young". ZUBR® introduces anti-aging explosives such as NMN to the United States, Europe and Asia, bringing a healthy lifestyle of "anti-aging while young" to hundreds of millions of middle-class people around the world. ZUBR® has the core production qualifications of health care products such as FDA, NSF GMP, and has mastered core production technology. According to the laboratory test results of US Pharmatech, ZUBR® NMN developed by biological enzymatic method has the characteristics of high purity, high absorption and conversion rate, and the effective purity is higher than that of products in the same industry.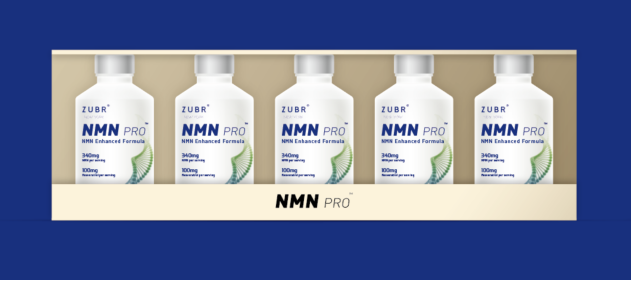 At present, ZUBR® has many flagship products such as NMN Pro and NMN Honor, and the product line fully meets the needs of different users. Among them, the NMN Pro product comes in small bottles, which is currently the only product on the market with a weekly pack (14 capsules) as a unit, which is especially suitable for urban white-collar people to carry during their daily commuting. Each bottle of NMN Pro contains 14 high-concentration NMN capsules, which can be used for a week, and each time it is taken, it can supplement 340mg NMN and 100mg resveratrol. NMN Honor provides a more powerful dose of NMN, suitable for reuse in the morning at home. It can supplement 480mg of NMN and 100mg of resveratrol each time. Each bottle provides 90 capsules for 45 days of continuous use.
Overseas, ZUBR® has won praise from a large number of users with its excellent product strength. Bryan Gunn, an automotive industry designer from Ohio, USA, said, "After taking it, I feel my body is full of vitality, my sleep quality has unexpectedly improved, and I feel my mind is clearer". Dean Norris, a fund manager from Wall Street in New York, United States, said, "Day 1: 2 capsules in the morning, the body has a significant reaction in the afternoon, and fatigue is reduced; Day 2: 2 capsules in the morning, I feel more clear-headed; 4, 5 days: One hour after each consumption, you can feel your mind becomes clearer and no longer tired; 6th and 7th days: More energy and weight loss than before." Peter Gould, a Java development engineer from California, said, "Since taking it, I have been very stable and sustained vitality throughout the day. This is an experience I haven't had before trying other health foods."
ZUBR® officially entered the Asian market in 2019, using word of mouth as the lifeline of the company's survival and development. At the same time, in combination with the actual needs of the Asian market, the product price is reduced to a level that can be purchased by the general public while meeting the effective dose. We have reason to believe that ZUBR® will soon become the leading brand in the field of anti-aging health food.
About Author
Disclaimer: The views, suggestions, and opinions expressed here are the sole responsibility of the experts. No Digi Observer journalist was involved in the writing and production of this article.
MYBUNDLE AND TASTEMADE ANNOUNCE COMPREHENSIVE TASTEMADE+ DISTRIBUTION AGREEMENT
–News Direct–
MyBundle, the premier online platform connecting consumers, streaming services, and broadband providers with tools to simplify streaming television, and Tastemade, a modern media company with award-winning video content and original programming in the categories of Food, Travel, and Home & Design, announced details of a comprehensive agreement between the companies for the distribution of the Tastemade+ premium SVOD service.
MyBundle is making Tastemade+ available to its broadband partner network representing more than 175 broadband providers and comprising more than 10 million customers nationwide. MyBundle will provide billing and customer care for Tastemade+ as part of its growing portfolio of streaming services. The partnership will make it easier for consumers to learn more about the innovative Tastemade+ content and create convenient and affordable bundling opportunities across the MyBundle broadband partner network, driving incremental new Tastemade+ subscriptions. Tastemade+ offers more than 750 hours of streaming content, 12,000 globally-inspired recipes and cooking videos, weekly meal plans, and diverse programming in the categories of Food, Travel, and Home & Design.
The billing integration simplifies the ability to subscribe to Tastemade+ so users may sign up, manage billing and receive customer support directly through the MyBundle platform and its co-branded ISP partner integrations. Customers may find Tastemade+ in the MyBundle Streaming App Marketplace, MyBundle Streaming Choice, and other targeted marketing tactics.
Were very excited about this partnership with MyBundle; with the expedited continuation of cord cutting, MyBundle gives customers an easy and seamless way to cherry pick their favorite channels and create their own streaming package, says Taylor Shwide, Distribution & Partnerships Manager, Tastemade. By tapping into MyBundles current reach, customers will have instant access to hundreds of hours of Tastemades streaming lifestyle programming as well as weekly meal plans, inspiring audiences with fresh ideas, incredible places, and the tools to live their best life.
The MyBundle platform simplifies the discovery and purchase process for consumers of innovative streaming services such as Tastemade+ and we are very pleased to welcome Tastemade as a business partner with this agreement, said MyBundle Co-Founder and CEO, Jason Cohen. MyBundle – and our broadband partner network – provides an invaluable growth opportunity for streaming services looking to reach new customers. As a fast-growing and independent solution in the marketplace, MyBundle is a trusted resource to make streaming easier for consumers and a growth vehicle for innovative streamers such as Tastemade.
MyBundle offers an integrated billing platform and co-branded streaming video tools and services for broadband and multichannel video providers. Sitting at the cross-section of consumers looking to explore and optimize their streaming service subscriptions, broadband providers looking to deliver choice to current and prospective customers and streaming services looking for efficient ways to reach new customers, MyBundle reduces friction and increases satisfaction for the ever-growing and dynamic streaming video ecosystem.
About MyBundle
MyBundle is the industry-leading consumer and enterprise platform simplifying streaming TV. MyBundles free and easy-to-use tools help consumers discover and manage their streaming service subscriptions, watch free live TV, and find content to watch across their services. Incorporating more than 150 streaming services and partnering with more than 175 broadband providers serving more than 10 million customers and growing, the MyBundle platform helps consumers navigate the streaming video world and creates new growth opportunities for programmers and high-speed data distributors alike.
About Tastemade
Tastemade is a modern media company that engages a global audience of more than 300 million monthly viewers on all major digital, mobile, and streaming television platforms, garnering 700 million minutes watched each month. We create award-winning video content and original programming in the categories of Food, Travel, and Home & Design that we share with an engaged, passionate, and global community. Tastemade has won a host of awards and accolades for its innovation and original programming, including three James Beard Awards, two Emmy Awards, and was most recently recognized as one of Fast Companys Most Innovative Companies in 2021. For more information, visit Tastemade at: www.tastemade.com.
Contact Details
MyBundle
Eric Becker
+1 303-638-3469
Tastemade
Brooke Garringer
Company Website
View source version on newsdirect.com: https://newsdirect.com/news/mybundle-and-tastemade-announce-comprehensive-tastemade-distribution-agreement-762828728
MyBundle.TV

COMTEX_441138857/2655/2023-09-28T09:59:58
About Author
Disclaimer: The views, suggestions, and opinions expressed here are the sole responsibility of the experts. No Digi Observer journalist was involved in the writing and production of this article.
Radix Babylon Upgrade Marks New Era for Web3 User and Developer Experience
–News Direct–
Decentralized ledger platform Radix Publishing has celebrated the successful completion of its long-anticipated Babylon mainnet upgrade. The Babylon upgrade represents the end of the Olympia era and has been hailed by Radix as a game-changing moment for Web3 and the wider DeFi space.
The Babylon mainnet upgrade has been described as a substantial update to the Radix Network mainnet, enabling the deployment of Scrypto-based smart contracts and a wide swathe of new technologies and features, most notably, the Radix Mobile Wallet.
With the Radix Babylon Upgrade complete, the Full Stack for DeFi has come together for the first time, ushering in a new beginning for both existing users, as well as those who were hesitant to embrace DeFi and Web3. A new ecosystem awaits – an ecosystem where builders can intuitively build and launch powerful and secure dApps, and where our friends, family, and colleagues can confidently use them said Piers Ridyard, CEO, RDX Works.
Among the refinements supported by Babylon are the Radix Engine v2 virtual machine, DeFi transaction previews that are human readable, a decentralized royalty system for developers and smart account components, as well as an on-ledger catalog of Scrypto-based blueprints.
The Babylon upgrade brings with it five new products, The Radix Mobile Wallet, which provides a secure way to manage accounts and hold any kind of asset, such as tokens or NFTs on Radix. Radix Connect, which allows users to connect their Radix Wallet to dApps on desktop browsers using a secure peer-to-peer connection with the Radix browser extension. The Radix Dashboard, a comprehensive explorer for the Radix Network and functionalities to stake, unstake, and claim XRD from validators and the Developer Console, which provides functionalities that will be useful for developers to deploy packages to the network, ensuring a streamlined integration of new software components. And lastly, the dApp Sandbox, a developer tool that makes it easy for a developer to experiment with the kinds of requests that a dApp frontend can make to the Radix Wallet, and see the results in the wallet and format of responses.
It is believed the arrival of the Babylon mainnet upgrade will enhance user experience for web3 developers, many of whom have already become acquainted with the incoming features through their use of the Betanet and RCnet testnets. Babylon represents an open, self-incentivizing DeFi dApp ecosystem where developers can build and deploy impactful decentralized applications at scale.
About Radix
Radix is the only full-stack, layer-1 smart contract platform that offers a radically better experience both for users and developers. With Radix, users can confidently use Web3 and DeFi to manage their assets and identities; and for developers, Scrypto and Radix Engine provide a powerful and secure asset-oriented programming paradigm that allows builders to intuitively go from idea to production-ready dApps that their users will love.
For more information, please visit: https://radixdlt.com and https://www.radixdlt.com/full-stack/
Radix Publishing is responsible for the code security and publication of code associated with the Radix platform.
Contact Details
MarketAcross
View source version on newsdirect.com: https://newsdirect.com/news/radix-babylon-upgrade-marks-new-era-for-web3-user-and-developer-experience-141201982
Radix
COMTEX_441138847/2655/2023-09-28T09:59:55
About Author
Disclaimer: The views, suggestions, and opinions expressed here are the sole responsibility of the experts. No Digi Observer journalist was involved in the writing and production of this article.
News Direct Hires Respected Industry Veteran Kim Deonanan to Lead Its UK and European Sales Efforts
–News Direct–
News Direct today announced the addition of newswire industry veteran Kim Deonanan to its sales team as European Regional Sales Manager.
Kim previously spent more than 18 years with Business Wire, where she served successfully in roles ranging from UK Sales Manager to Group Vice President, Europe. She will be responsible for business development in the United Kingdom and throughout Western Europe.
Kim brings a wealth of industry experience and significant professional relationships to News Direct and has earned a deep level of respect within the newswire space with colleagues, clients and competitors alike.
I was partly responsible for bringing Kim on board at Business Wire and I came to trust her immensely and admire her greatly for her dedication, professionalism and talent, stated Gregg Castano, Founder and CEO of News Direct and former Business Wire president. She is one of the most knowledgeable people I can think of when it comes to the newswire industry. We are extremely pleased and fortunate to be able to bring someone of her caliber to our team and we're very excited to have her spread the News Direct gospel throughout the UK and Europe.
News Direct is a technology-driven content distribution and amplification platform for PR, IR, corporate communications and marketing professionals. Our automated platform delivers a completely reimagined, modernized user experience for newswire users that has reshaped the industry landscape. Additionally, the company has expanded its offerings to include an array of technology-enhanced message amplification tools ranging from sponsored content to podcasting products, all from one online destination.
Contact Details
News Direct
Gregg Castano
Company Website
View source version on newsdirect.com: https://newsdirect.com/news/news-direct-hires-respected-industry-veteran-kim-deonanan-to-lead-its-uk-and-european-sales-efforts-964547938
News Direct
COMTEX_441137264/2655/2023-09-28T09:35:58
About Author
Disclaimer: The views, suggestions, and opinions expressed here are the sole responsibility of the experts. No Digi Observer journalist was involved in the writing and production of this article.