The spark that collides with IPFS丨At a glance the top distributed public chain Flowcoin
How do we carry out the rules for storing, accessing and utilizing data in today's life?
Many people need to spend a lot of time accessing data every day, and the data we access is mainly stored on a central server. This centralized model rules the world of data storage today. With the spread of decentralized innovation, some interesting alternatives have emerged.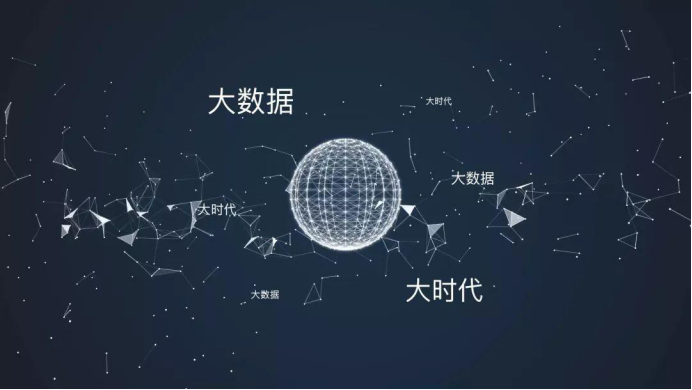 In the HTTP protocol, in order to avoid the continuous erosion of data and improve transmission efficiency, people began to build more complete large-scale central servers (Baidu Cloud, Alibaba Cloud, Amazon Cloud, etc.), and store the data in them. This solution will be in a short period of time. It seems to be very effective, but the highly centralized management has created a series of new problems.
IPFS, a hypermedia transfer protocol based on content addressing, versioning, and peer-to-peer, aims to solve some of the shortcomings of the hypertext transfer protocol (HTTP) that dominates the Internet today. In terms of security, HTTP is highly centralized, all traffic is directly carried on a centralized server, and the load is too heavy; while IPFS uses decentralized distributed storage, hackers cannot attack, and files are not easy to lose; at the same time HTTP relies on a centralized server network, and server files are easily closed; while IPFS is a P2P network topology, all computers in the entire network domain can be used as storage nodes, and the principle of nearby distributed storage greatly improves network transmission efficiency.
The emergence of IPFS has undoubtedly pushed the 21st century into the "data age" of distributed storage. In this era where data is king, who can grasp the massive amount of data and successfully screen out valuable content from the data, then Will inevitably become a strong man in this era!
According to CCID Consulting's statistics, the total scale of China's big data in 2018 was 438.45 billion yuan, and the future growth rate will remain above 20%, reaching 807.06 billion yuan in 2021. The global big data and business analysis solutions market is expected to maintain a compound annual growth rate of 13.1% in the future, and the global market will reach US$312.67 billion in 2023.
The huge data volume contains explosive economic volume. Standing on the cusp of the times, the new generation of distributed top public chain Flowcoin aims to carry more data volume and create new businesses through leading distributed storage methods. The data age.

Flowcoin is based on the underlying development of IPFS, a fully open source, fully open distributed mainnet. Everyone can develop related plug-ins to achieve more applications on this basis. It has decentralization, deduplication, and fragmentation. A blockchain public chain with faster transmission speed and more secure network. Flowcoin is used as an incentive layer to give rewards for contributing storage space and traffic, and participants will obtain the token FLW by contributing their own idle hard disk space and network bandwidth resources.
In response to the pain points of existing data storage, Flowcoin is based on a distributed storage system, and storage expansion supports tens of millions of nodes concurrent; as we all know, the combination of big data traffic and storage is a place for massive and high-speed growth of data; its built-in IPLD The protocol stack supports Flowcoin's distributed file system attributes with version control. It is more friendly to file additions, deletions, changes, and checks than a centralized file system, and it provides data with self-verification.
At the same time, Flowcoin has changed the traditional centralized storage mode. Through cryptographic encryption, the privacy of user data is better protected, so that the information can be truly used by individuals and will not be stolen by others on the virtual exchange network. Decentralized data storage is realized, making information more private and safer.
Flowcoin truly transfers the control of data from the centralized system to the users, and returns the value generated by the data to the users. Flowcoin's incentives for valid data will make it possible for users to use storage services for free. Disruptive innovation will accelerate the application of decentralized storage, and the value business system of Flowcoin.
Flowcoin uses new thinking to reconstruct the storage method of the current data age, and has constructed an advanced ecological map from the beginning of its establishment. Among them, Flowcoin's R&D laboratory was established by IPFS technology enthusiasts in early May 2019. The R&D laboratory is committed to the development and construction of FLW and governance transparency, and promotes the safety and harmonious development of the open source ecological society. Its core technical personnel come from 5 countries around the world, and many of them have worked in the world's top 100 technology companies such as Alphabet and Hong Kong ASM Pacific Technology, with strong strength and impressive records.
Flowcoin's new generation of distributed top-level public chains effectively supports the current applications in the blockchain field and reduces storage costs and bandwidth costs. It will exist as an infrastructure, continue to promote the development of the digital economy, and build a new generation of digital infrastructure network.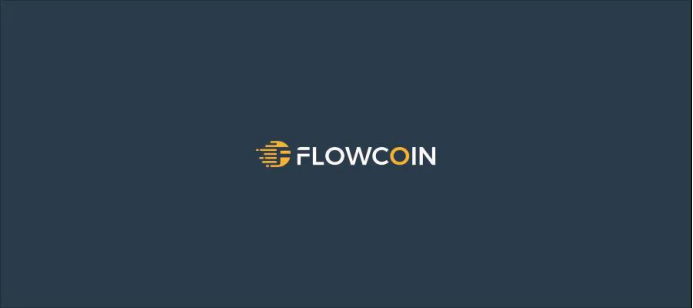 About Author
Disclaimer: The views, suggestions, and opinions expressed here are the sole responsibility of the experts. No Digi Observer journalist was involved in the writing and production of this article.
Alex Fedotoff Announces eCommerce Scaling Secrets Course For Online Businesses
Designed for marketing experts, entrepreneurs who already have some knowledge of e-commerce, and individuals seeking personalized coaching, the new eCommerce Scaling Secrets course will guide participants through product research, techniques for leveraging Facebook ads, marketing funnels, and other strategies for online businesses.
For more information, please visit https://muncheye.com/alex-fedotoff-ecommerce-scaling-secrets
With the launch of the course, founder and instructor Alex Fedotoff aims to highlight common pitfalls that e-commerce entrepreneurs often face. According to Fedotoff, as many as 90% of dropshipping businesses fail within their first year, a statistic that he attributes mainly to poor marketing funnels. As such, he has created the eCommerce Scaling Secrets program to help fellow online business owners improve their funnel strategies and increase their revenue.
The self-paced course consists of five sections, with a focus on Facebook advertisements as the main marketing method. Throughout the program, participants will learn about proper product research, store and funnel setup, and dropshipping order fulfillment. Fedotoff notes the importance of understanding the target audience, as this will allow entrepreneurs to better garner interest among their consumer base. Additional business strategies include ad placement and scaling, improving conversion rates, showcasing testimonials, streamlining the checkout process, and creating a sense of urgency through limited offers.
The course also includes live product research sessions, optimal pricing, and tips for increasing productivity and sourcing from reliable suppliers. Although the training places a heavy emphasis on Facebook, Fedotoff will hold sessions on using other social media platforms, such as TikTok, for advertisements. Participants will have access to additional programs within the main course, and they can also receive business coaching from Fedotoff and his team.
About eCommerce Scaling Secrets
The eCommerce Scaling Secrets program was founded by Alex Fedotoff following his long tenure as a successful online entrepreneur. Fedotoff is well-versed in consumer psychology and is a trusted authority in many e-commerce circles, where he provides consulting services to a number of major brands.
"The program is designed for entrepreneurs who already know a little about e-commerce and are ready to take their business to the next level," says Fedotoff. "With my program, entrepreneurs will learn how to create highly effective sales funnels and use Facebook ads and other social media platforms to scale their businesses beyond what they thought possible."
Interested parties can learn more or enroll in the program by visiting https://muncheye.com/alex-fedotoff-ecommerce-scaling-secrets
eCommerce Scaling Secrets
1688 Meridian Ave
COMTEX_440924281/2764/2023-09-25T17:29:05
About Author
Disclaimer: The views, suggestions, and opinions expressed here are the sole responsibility of the experts. No Digi Observer journalist was involved in the writing and production of this article.
New York Commercial Vehicle Magnetic Signs For Business Advertising Launched
The latest product launch brings additional advertising options to New York business owners looking to expand their local reach. Mobile promotions are particularly effective for this purpose, suggests Big Daddy's Signs – with the ability to pique the interest of passersby and motorists across a wide target area.
For more information see https://bigdaddyssigns.com/vehicle-magnets
Using Big Daddy's Signs' new custom vehicle magnets, small and medium-sized brands throughout New York State can make their business more recognized. Driving around with such materials attached to their vehicles, whether cars or trucks, essentially generates continuous advertising while on the move.
Extended customization only boosts the impact of mobile advertising via vehicle magnets, advises Big Daddy's Signs. New York companies can design magnet signs featuring their logos, mascots, brand colors, slogans, addresses, and contact details – significantly improving interest in their business in communities far and wide.
As iterated by a company spokesperson: "Having a well-designed magnet on your vehicle can create brand recognition and help your business stand out from the competition. Vehicle magnets can reach a wider audience as they can be seen by people who are out on the streets, in parking lots, or even at traffic lights."
To further assist business owners during the design process, Big Daddy's Signs provides access to an extensive collection of artwork templates. These can form the basis of vehicle magnet themes or serve as an inspirational starting point to help customers create signs in line with their own preferences.
Once ready, Big Daddy's Signs utilizes an advanced digital printing process that heightens image clarity and sharpness. The better the production, the bigger the effect on onlookers, notes the company. As such, the print shop renders graphics, pictures, and text in high resolution with the intent of making signs noticeable even from afar.
Its vehicle magnets are further manufactured with an emphasis on longevity – a crucial consideration for business owners planning to brave the elements as they promote their brand. Premium-grade materials make up the bulk of the company's signage products, including weatherproof corrugated plastic and laminate options.
"Vehicle magnets can be easily installed or removed without damaging your vehicle's paint or surface," says a Big Daddy's Signs representative. "They're also portable, so you can switch them between different vehicles to maximize exposure."
Big Daddy's Signs' new personalized vehicle magnets are now available across the company's vast New York State shipping area – from Buffalo to Binghamton and beyond.
Interested parties throughout the state can find additional information about the capabilities of vehicle magnets as described by Big Daddy's Signs at https://bigdaddyssigns.com/2023/06/14/vehicle-magnets-2/
Big Daddy's Signs
[email protected]
+1-800-535-2139
24 Lexington Drive
COMTEX_440924274/2764/2023-09-25T17:28:59
About Author
Disclaimer: The views, suggestions, and opinions expressed here are the sole responsibility of the experts. No Digi Observer journalist was involved in the writing and production of this article.
PBN Link Building & Search Engine Optimization Service For Google Leads Launched
The SEO specialist has completed over 9900 projects and maintained a 5-star rating for service quality – but continually innovates to keep up to date with the latest Google algorithm changes and ranking requirements. Following the new announcement, businesses across sectors can access his private blog network to leverage high-authority backlinks.
More information can be found at https://legiit.com/SerpHaus
The newly updated service catalog includes packages for all budgets, with entry-level options like the Permanent PBN Links 10+ solution or the 75 Profile Backlinks option. Other, high-ticket services include precision campaigns to increase domain authority and recognition on Ahrefs.
With over 75% of search engine users never venturing past the first page of Google per a recent report from Demand Sage, having a strong presence in the search results is critical for reaching target audiences online. But many business owners struggle to achieve high rankings against their competitors.
Leveraging its access to a private blog network with sites boasting a powerful trust flow of 10 and above, SerpHaus can quickly build authoritative backlinks to client websites. These come from diversified domains across different hosts to ensure an organic and secure linking footprint.
One of SerpHaus's most sought-after on-demand offerings is the permanent PBN links package. This includes publishing a 500-word article on their private blog network that links back to the client's site permanently. The content provides natural value for readers while also passing link equity to improve the client's domain authority.
With all backlink building kept strict and footprint-free, clients can feel confident that SerpHaus links adheres to Google's latest standards. The SEO experts continuously analyze link data to ensure packages deliver sustainable results safely.
A spokesperson states: "With over a decade of experience in SEO, our team has achieved countless first-page rankings and continuously stays on top of the latest on-page and off-page techniques. As such, we are well-versed in the latest SEO strategies and are more than happy to provide any assistance you may need."
Interested parties can learn more at https://legiit.com/SerpHaus
SerpHaus SEO
7000 W Palmetto Park Rd
210A
COMTEX_440924277/2764/2023-09-25T17:29:02
About Author
Disclaimer: The views, suggestions, and opinions expressed here are the sole responsibility of the experts. No Digi Observer journalist was involved in the writing and production of this article.