After DeFi, Matrix has set off another hot spot in the industry, and NFT encrypted games are coming!
The birth of Bitcoin introduced concepts such as trustlessness and digital scarcity. Before that, the cost of copying in the digital world was almost zero. With the advent of blockchain technology, programmable digital scarcity has become possible, and it is now being used to map the digital world to the real world. The DeFi ecosystem continues to lead the industry, and interest in NFTs has also increased.
The uniqueness and scarcity of NFT make it very suitable for marking the ownership of assets in the blockchain, and truly realize the connection between digital assets and real assets in the virtual world. For example, Non-fungible tokens (NFT) can now be used as encrypted tokens. Same as other cryptocurrencies' homogenization (indistinguishable and fungible), each Non-fungible tokens is unique.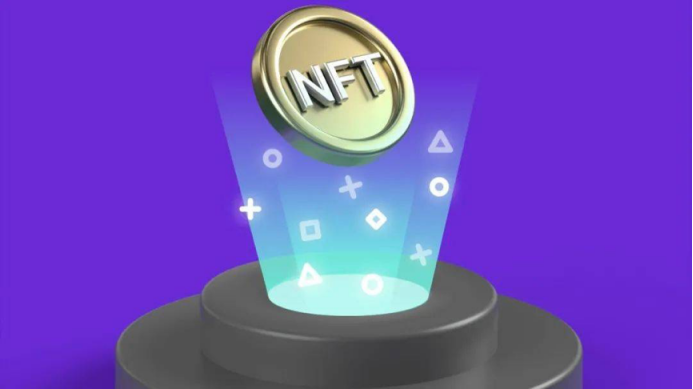 NFT is an important part of the new digital economy based on blockchain. At present, many projects are testing the practicality of NFT. The content includes games, digital identities, licenses, certificates, and art, and they also represent partial ownership of certain high-value items. It is understandable that the latest craze in the encryption field is changing the way we buy and sell goods in the digital field.
2020 is also a milestone for the gaming industry. During the epidemic, the blockade measures of countries around the world have to some extent pressed the accelerator key for the development of the gaming market. According to the "Global Game Market Report 2020" released by Newzoo, the annual revenue of the global gaming market in 2020 is 159.3 billion dollars, increase of 9.3% respectly, and annual revenue is expected to exceed 200 billion dollars by 2023.
The broad market prospects of the game industry also encourage the development of blockchain game projects, especially NFT (Non-fungible tokens) that makes the items in the game world become unique assets and belong to the individual players. With the continuous optimization of NFT-related technologies and protocols and the rise of DeFi projects, which provide a more convenient trading platform for NFT, the NFT gaming market is gradually heating up. In this context, the smart encryption game platform Matrix came into being.
Matrix was founded by Anton Romanov, a veteran Russian blockchain practitioner and investor, and built by the world's top geek game team. Matrix is ​​the first batch of gaming DAPP applications released on the OKExChain. MAT relies on the special attributes of the blockchain NFT to build a leading intelligent, highly reliable, and circulated super encrypted ecosystem in the gaming industry.
The Matrix project is an in-depth cooperation partner of the Blockchain Innovation Institute and major mainstream financial institutions. It has cooperated with Vietnam's most advanced DeFi application platform UBU Finance, Australia's horse racing and entertainment industry leader CLARE PARK, and Singapore's unique and innovative Wealth management company Provided, Switzerland's Grow Bank, which is compatible with traditional and digital assets, and Russian-speaking digital asset payment platform AXIS COINS have reached a unified strategic alliance and are committed to becoming a value router in the field of blockchain encrypted games.
Compared with other NFT projects on the market, Matrix has four outstanding advantages: players really own game assets; game data can be stored permanently and safely; game open source development; decentralization. What Matrix wants to build is a game Platform + NFT + Decentralized Autonomous Organization (DAO) + DeFi + Super territory of ecological derivatives.
Nowadays, the blockchain industry is rapidly moving towards the next wave of growth-NFT DAPP. The encrypted game industry has begun to show its real potential. Matrix will work with Decentralized Finance (DeFi) and Decentralized Autonomous Organization (DAO). The organic combination of concepts makes the NFT ecosystem more prosperous.
About Author
Disclaimer: The views, suggestions, and opinions expressed here are the sole responsibility of the experts. No Digi Observer journalist was involved in the writing and production of this article.
Lotus Resources now has third largest uranium resource on ASX
–News Direct–
Lotus Resources Ltd (ASX:LOT) MD Keith Bowes speaks with Proactive after gaining approval for the merger with A-Cap. Bowes says the deal creates a leading uranium player with significant scale and resources, positioning Lotus for a market re-rating. Lotus will hold mineral resources of 241 million pounds U3O8 at Kayelekera and Letlhakane, increasing Lotus resources almost five-fold to become the third largest among ASX listed peers.
We are exceptionally pleased that the merger has now become legally effective," Bowes said. "This merger delivers Lotus a vastly increased resource base of 241 million pounds uranium, the bulk of which is located in the top 2 global mining jurisdiction of Botswana.
"There is significant work that can be done on Letlhakane in the short term to optimise the value of the project, using Lotus proven uranium expertise and skills."
Contact Details
Proactive Investors
Jonathan Jackson
+61 413 713 744
View source version on newsdirect.com: https://newsdirect.com/news/lotus-resources-now-has-third-largest-uranium-resource-on-asx-535937262
Lotus Resources Ltd
COMTEX_444252800/2655/2023-11-30T14:59:05
About Author
Disclaimer: The views, suggestions, and opinions expressed here are the sole responsibility of the experts. No Digi Observer journalist was involved in the writing and production of this article.
Krakatoa back drilling King Tamba next week after $1.6 million raise
–News Direct–
Krakatoa Resources Ltd (ASX:KTA) chairman Colin Locke tells Proactive the company has received firm commitments to raise $1.6 million through a share placement to advance an expanded drilling campaign at the wholly-owned King Tamba Project in Western Australia. Locke says nows the time to take an aggressive approach in the search for lithium after an initial 1,800-metre reverse circulation drilling program intersected thick, continuous pegmatites, including a flat-lying blind pegmatite up to 39 metres thick underneath a 4.3% Li2O rock chip at the Wilsons prospect.
We thank investors for their continued support and welcome new shareholders to our registry, Locke said. Our drilling partners, Topdrill, have demonstrated their confidence in the project by drilling for equity.
Contact Details
Proactive Investors
Jonathan Jackson
+61 413 713 744
View source version on newsdirect.com: https://newsdirect.com/news/krakatoa-back-drilling-king-tamba-next-week-after-1-6-million-raise-440681590
Krakatoa Resources Ltd
COMTEX_444252691/2655/2023-11-30T14:51:04
About Author
Disclaimer: The views, suggestions, and opinions expressed here are the sole responsibility of the experts. No Digi Observer journalist was involved in the writing and production of this article.
Clinic Director of Revolution New Medicine, Dr. Keith Nemec, Receives Certification in Fertility Treatment Through The American Academy of Anti-Aging Medicine
The American Academy of Anti-Aging Medicine is the most complete fertility treatment; addressing body, mind, brain and emotions. 
Carol Stream, IL, 30th November 2023, ZEX PR WIRE, Dr. Keith Nemec, the Clinic Director of Revolution New Medicine has completed his certification in fertility treatment through the American Academy of anti-aging medicine. Dr. Nemec, who has helped thousands receive their health back over the last 40 years, including many couples, that could not conceive and have a child states:
"If a couple cannot conceive and have a baby yet, it is seen as good news because that is a warning sign that the level of health of mother, father, or both is not at the level to sustain a healthy pregnancy. Too many couples bring children into the world when they aren't really healthy enough themselves to optimize their future children. If the wife and husband have inflammation, and toxicity indicators or have significant stressors on the system this does not set up an ideal environment to bring forth a healthy baby mentally, emotionally and physically."
It's important to understand all the stressors upon the system and correct the stressors before a couple tries to have a child.
Dr. Nemec states, "It is common sense to remove all stress from the system, physically, mentally and emotionally so that the environment that the developing fetus will grow in is one that is extremely conducive to health in body, mind and emotions. This is far better than trying to just produce a physical body for the sake of having a baby yet that baby enters the world compromised, either mentally, emotionally or physically, or a combination of all of them.
The center for disease control states that infertility is 1/3 female issues, 1/3 male issues and 1/3 combined issues between the two or to simplify it's 50% the female issue and 50% the male issue.
According to the research, psychological stress is the number one cause of infertility in the United States. There are four stressors that can produce a less than optimal environment for the developing baby:
Psychological.

Emotional

Metabolic

Oxidative
Psychological stress is by far the most major form of stress. It comes from the mind. It comes from personality, beliefs systems, attitudes and perceptions. It is said that you are a product of your early environment because that environment shaped your nervous system, your brain, your thoughts and your mind.
When we do our 3-D brain imaging on patients at Revolution New Medicine which is a part of our Nemec New Medicine ® MBEB Protocol we can see subconscious and conscious stress programs, which get stored in the brain tissue and show up with very specific brainwave patterns. This is the most important indicator of chronic stress, because if the brain is emanating frequencies of stress imbalance, then it will send messages and electromagnetic frequencies to all the cells of the body broadcasting the present and chronic stress. This is a high alert. It's like an alarm that goes off at the fire station that always stimulates action, which includes the stress hormone production. The problem is when your body secretes stress hormones being in a state of high alert it is not in a state to produce a pregnancy, and bring forth a baby.
Most American couples that are younger and trying to have a baby are significantly stressed out just by the world around them. Now combined that with stored stress programs on the hard drive of their brain, this magnifies the stress, a hundredfold.
If you have a stress program, playing on the hard drive of your brain, emanating frequencies to all the cells of the body, telling them to run away from a lion then the patient is in danger mode. The body's physiology absolutely does not want to shift into a parasympathetic dominant mode to conceive, and bring forth a healthy baby.
The problem in America is that oftentimes Americans won't take no for an answer, so a young couple that cannot conceive forces the issue by seeking infertility counseling, which usually leads to infertility drugs all the way up to in vitro fertilization.
What do you think your great grandmother would say about this? "Honey, this just isn't natural, it's not the way it was meant to be." When we force a body to become pregnant by artificially induced medications and techniques, and if you are to get pregnant; this is when the patient is on shaky ground because they're going against the natural course. Patients simply are forcing a pregnancy and if the patient conceives and gives birth, chances are the child will be compromised in some way or the parents will be compromised in some way because of the drain of the pregnancy.
For over 40 years a Revolution New Medicine has completely removed all the sources of stress on the human body. When we do this for both the mother to be AND the father to be, the most amazing thing happens; the woman gets pregnant, has a normal pregnancy, gives birth to a very healthy, happy and balanced baby and she herself is not drained.
Over these 40 years, we have seen numerous couples get pregnant when they could not previously and even with all the artificial interventions, they still could not, and that was definitely to their advantage so they would not compromise the baby or the mother. These same couples, under our care to remove the chronic stressors in their mind and body, have not only given birth to multiple extremely healthy babies, but what we have noted over these years for those that already had numerous children before coming to Revolution New Medicine is this:
The children that are born after being on our program versus the ones before being on our program as one mother stated who had already had eight children before coming to Revolution New Medicine. When her system was balanced, and she conceived, went into pregnancy and delivery, and then raised the children after reducing all stressors in the system at Revolution New Medicine, the response was: "Since being on this program my children are more neurologically advanced. They are more alert, they sit up much sooner, they are stronger. They learn much faster overall. They are the healthiest children they have ever had and they did not have unhealthy children before, but what they were stating was these children had a significant advantage which they wished the prior children also had."
What was the advantage?
To reduce the stress programming in the system prior to becoming pregnant.
So, if for any patient thinking about having a child, for the child's sake, the couple must become very balanced, very healthy and very stress resilient BEFORE they try to conceive.
To learn more about Revolution New Medicine visit, https://www.revolutionnewmedicine.com
About Author
Disclaimer: The views, suggestions, and opinions expressed here are the sole responsibility of the experts. No Digi Observer journalist was involved in the writing and production of this article.