All Year Cooling President, Tom Smith, Featured in Influential People Magazine
Coral Springs, FL, May 23, 2023, ZEXPRWIRE, Tom Smith, president of All Year Cooling, based in Coral Springs, Florida was interviewed by Influential People Magazine. Influential People Magazine is a leading international business media news source, and a promotional marketing vehicle magazine that features and spotlights business owners, entrepreneurs, invisible heroes, leaders, influencers, celebrities, and humanitarian resources to the media and readers. Its content encourages readers and entrepreneurs to apply actionable advice and develop businesses into industry-leading organizations. As an entrepreneur and industry veteran with experience in air conditioning and heating installation and servicing, Tom Smith was a natural choice to be featured in Influential People Magazine as part of its series on entrepreneurs in the homegoods and manufacturing industries.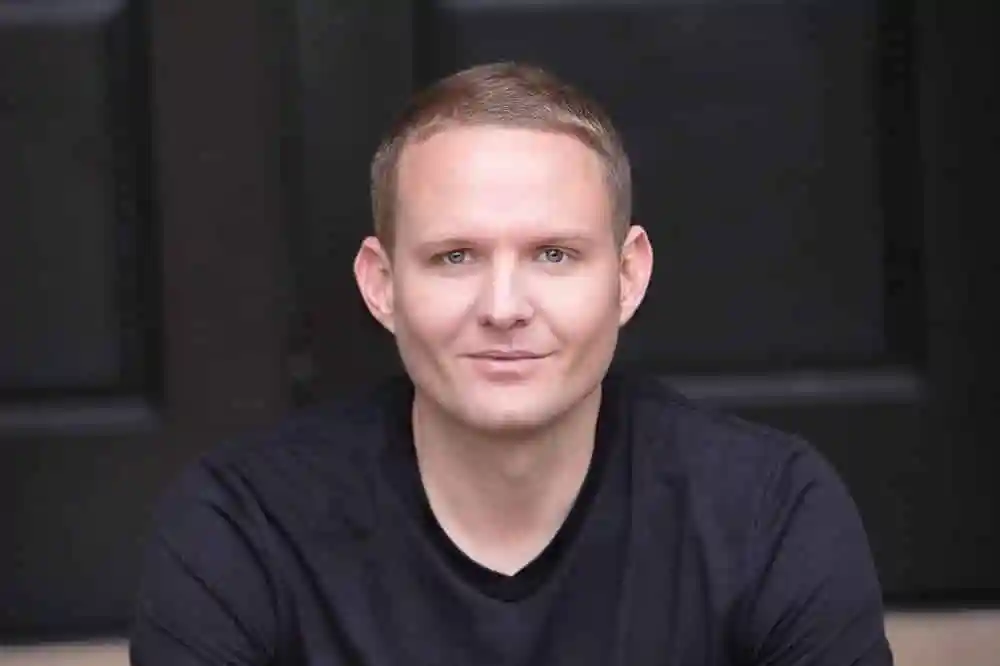 In his interview with Influential People Magazine, Tom Smith talked about a wide variety of subjects, including what All Year Cooling specializes in and their 50 years in business, what motivated him to become an entrepreneur and business owner, and what he considers to be his greatest professional success. He also touched on some personal subjects such as where he went to school and how he ended up in Weston, Florida, as well as what some of his hobbies are. 
When asked about his hiring philospohy, Tom Smith replied: 
"My hiring philosophy is to hire the most honest, dependable and respectful staff possible. I look for those who are friendly and patient. It's very important to us that we choose someone with a positive attitude because their attitude will also be reflected onto our customers. I enjoy teaching and training people the skills that they need, but certain qualities people bring in the door with them."
As for advice he wished he had received when beginning his career Mr. Smith remarked: "I wish someone had told me that I should always do my best but to remember that there is no reason to compare myself with others because we all start at different points in life. My other advice would be to take things slowly and make sure you are ready for what you want before you go all in. It's important not to get ahead of yourself because you might fail if you plan too much at once, so start small and work your way up!"
Tom Smith went on to discuss a wide range of topics, such as how he deals with rejection in a professional setting, what he considers his greatest success in life so far, his approach to delegation, what the future holds for All Year Cooling and what excites him about that, as well as one of the major keys to his company's success.
When asked about a habit of his that he would recommend to other entrepreneurs, Tom Smith said, "My secret to success is having a good partner by my side. Whether it's in business or life, one person can't do everything so I have learned how important it is to surround myself with people who are better than me at certain things. For example, my business partner spends hours upon hours working on the financials for our company because he has a passion for numbers while I will dedicate more time to training new employees and collaborating with clients. We balance each other out perfectly and work as a team to keep ourselves motivated every day because we both know that we can't be successful without each other."
The interview continued with more questions about Tom Smith and his role as president of All Year Cooling. As to what sets All Year Cooling apart from its competitors, Mr. Smith said, "All Year Cooling is a family-owned and operated company that prides itself on being reliable, honest and professional. We have a combined total of 50 years in the industry and over 100 employees across South Florida. We're also 100% dedicated to making sure our customers are satisfied. We offer free quotes and make sure that we are available on our customers' timeline. Living in Weston, Florida and having grown up in South Florida, I also personally understand the importance of having good and reliable air conditioning, so we make sure to provide same-day installation. Our people are trained in the installation and servicing of a wide range of brands, so we are able to give our customers lots of options."
To learn more about All Year Cooling, please visit their website at https://allyearcooling.com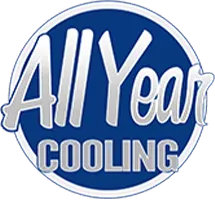 About Tom Smith
Tom Smith, of Weston, Florida, is a successful business owner and entrepreneur. He is the President of All Year Cooling, a Coral Springs, Florida-based air conditioning company that serves all of South Florida. The HVAC business specializes in home air conditioning unit installation and repair. Tom was born in Hollywood, Florida, and attended South Plantation High School in Plantation, Florida. Tom Smith was a hardworking self-starter from a young age. He began selling cars at the age of nineteen and soon had his own lot. Tom then successfully ran a business that bought and built houses. When he became the President of All Year Cooling, he returned to the industry where he grew up. 
All Year Cooling has grown from a small company to a thriving and well-established business thanks to Tom Smith. Under his guidance, it has become one of the leading air conditioning companies in South Florida. All Year Cooling, based in Weston, Florida, and with a home office in Coral Springs, serves consumers from Vero Beach to Homestead. Tom is a fantastic leader who sets an example for others to follow. His commitment to providing exceptional customer service motivates his team to continuously produce high-quality work. Tom makes himself available to his customers at all times of the day to ensure that they can rely on him.
Tom Smith is a dedicated family man despite his hectic schedule as a business owner. He and his wife, Erin Smith, live in Weston, Florida, with their four children, where they are involved in a variety of community activities and charitable causes, including Project We Care, a family-based non-profit organization that provides food, clothing, home goods, and other necessities to veterans. Tom enjoys participating in his children's activities, such as lacrosse, soccer, gymnastics, or coding, and spending time with his family creating new memories.
About Author
Disclaimer: The views, suggestions, and opinions expressed here are the sole responsibility of the experts. No Digi Observer journalist was involved in the writing and production of this article.
World Mobile Token Announces Cross-Chain Bridges to BNB Chain and Ethereum
–News Direct–
World Mobile has announced the creation of dedicated cross-chain bridges to both BNB Chain and Ethereum. The deployments will provide a secure and convenient way for users to move World Mobile Token (WMT) between Cardano, BNB Chain and Ethereum.
The implementation of cross-chain bridges is part of World Mobiles multi-chain strategy, designed to give more users exposure to its growing ecosystem. By introducing WMT to existing users of BNB Chain and Ethereum, World Mobile will enable more people to tap into its mobile data solution and reap the rewards. The initiative will also increase liquidity for WMT, making it easier for users to efficiently enter and exit positions. Both BNB Chain and Ethereum will be integrated into World Mobiles sidechain AyA, providing increased flexibility for its EarthNode operators.
World Mobiles decision to bridge to BNB Chain and Ethereum comes hot on the heels of its partnership with Conflux Network, the only regulatory-compliant public blockchain in China. As part of that partnership, WMT was bridged into the Conflux blockchain, marking the first time WMT was bridged outside of the Cardano ecosystem. World Mobiles decision to add BNB Chain and Ethereum to its cross-chain destinations was driven by their speed, scalability and high number of active users. BNB Chain in particular has seen strong growth in recent times, surpassing the milestone of two million daily active users.
Zachary Vann, Head of Token at World Mobile Token, said: We are delighted to announce that World Mobile Token is now bridging to both BNB chain and Ethereum, two of the most influential and innovative blockchains in the crypto space. This is a significant step forward for our multi-chain strategy, as it will enable our token to access the rich and diverse ecosystems on both chains. It will also enhance the interoperability and liquidity of WMT, and support further growth of World Mobiles AyA sidechain.
World Mobiles vision is to create a more inclusive and sustainable mobile ecosystem where users can earn revenue and have greater ownership over network infrastructure and data. Expanding its cross-chain reach is part of World Mobiles strategy to onboard more users and create more value for participants in its sharing economy.
About World Mobile
World Mobile was founded with a far-reaching goal: to connect everyone, everywhere while advocating for economic freedom and dignity. Unlike traditional mobile networks, World Mobile is based on blockchain and incentivizes people to be part of a sharing economy that taps into the trillion dollar global telecom market. Individuals and business owners around the world can operate nodes on its network and bring their community online while earning revenue.
Learn more: https://worldmobile.io/
Contact Details
Avishay Litani
View source version on newsdirect.com: https://newsdirect.com/news/world-mobile-token-announces-cross-chain-bridges-to-bnb-chain-and-ethereum-754269978
Chainwire
COMTEX_437816575/2655/2023-08-04T04:17:11
About Author
Disclaimer: The views, suggestions, and opinions expressed here are the sole responsibility of the experts. No Digi Observer journalist was involved in the writing and production of this article.
Tasmania poised to become a global Green Methanol leader – fuelling the next wave of the energy transition.
Hydro Tasmania has announced the signing of a term sheet with Bell Bay Powerfuels for the sale of
the decommissioned Bell Bay Power Station, following an Expression of Interest process launched by
Hydro Tasmania in December 2022.
Launceston, Tasmania Aug 3, 2023 (Issuewire.com) – Hydro Tasmania has announced the signing of a term sheet with Bell Bay Powerfuels for the sale of the decommissioned Bell Bay Power Station, following an Expression of Interest process launched by Hydro Tasmania in December 2022.
The $1.2B Bell Bay Powerfuels Project currently under development by its Australian parent company ABEL Energy, with financial and project support from Iberdrola Australia, involves a green hydrogen and green methanol production facility, to be built at the power station site.
The selection of the site now accelerates project development, with front end engineering and design- FEED – due to start in a few months' time. Commercial operation is scheduled to commence in 2027.
The project will also require the development of new power generation assets, to provide sufficient renewable power for the proposed 240MW electrolyser unit. This unit will generate the green hydrogen required for the onsite production of green methanol. This safe, clean-burning, net-zero liquid is currently in strong demand as an emerging fuel for new ships on order by some of the world's largest shipping companies.
At the proposed 300,000 tonnes per annum of output, this is a global-scale green methanol project, the largest of its kind in the Southern Hemisphere. The renewable power assets needed to produce the fuel will be developed with Iberdrola which has
substantial global experience in renewable power generation.
Hydro Tasmania's Bell Bay Power Station was originally oil-fired when commissioned in 1971. It had its own deep water berth to receive the incoming ocean-going oil tankers. The berth is still in place and will be used by Bell Bay Powerfuels for the export of green methanol. The power station will otherwise be demolished although there is a desire to retain and repurpose some of the other existing structures where possible.
Construction of the project will require about 500 people, with ongoing operations involving about 250+ direct and indirect jobs.
Significant progress has already been made across other project components such as supply of biomass from certified plantations, sustainable water sourcing, engineering capability and green methanol offtake arrangements.
ABEL Energy Pty Ltd | www.abelenergy.com.au
Co-founder and Chief Executive Officer of ABEL Energy, Michael van Baarle, said:
" This announcement is the start of a very unique period for Tasmanian renewable
energy. We are on the cusp of being a global leader in green methanol production,
the future fuel of world shipping. It's a great win for all Tasmanians particularly the
Tamar Valley communities of George Town and Launceston."
Chief Executive Officer and Chairman of Iberdrola Australia, Ross Rolfe, AO, said:
" Iberdrola Australia's support for the Bell Bay Powerfuels green methanol project
is part of our broad commitment to helping deliver decarbonisation solutions for
commercial and industrial customers in historically hard-to-abate sectors. In addition
to our partnership with Bell Bay Powerfuels, Iberdrola is providing technical and
commercial support for the project, enabling the development to benefit from our
local market expertise and global capabilities in this emerging technology."
For more information please contact:
ABEL Energy
Simon Talbot, Director Commercial
e: [email protected]
m: +61 447 599 622
About ABEL Energy
ABEL Energy is an industrial project development company focussing on the production and use of green hydrogen primarily for the production of green methanol. The company is led by some of the most experienced synthetic fuel proponents in Australia, with expertise in chemical engineering, fuel applications and corporate development. It is a member of the Methanol Institute, CO2 Value Australia and BBAMZ Ltd.
More information about ABEL Energy is available at: www.abelenergy.com.au
About Iberdrola Australia
Iberdrola Australia is leading Australia's transition to a clean future, today. Our strategy is to put customers at the centre of the renewable energy transition by providing them with firm supplies of clean energy. We partner with our customers to help them deliver their sustainability and renewable energy goals. At Iberdrola Australia we operate one of the largest portfolios of renewable energy assets in the country and we have invested in a fleet of flexible, fast-start firming assets that manage intermittency risks. Iberdrola Australia's customers include manufacturers, universities, councils, food and beverage producers, electric vehicle manufacturers, commercial property operators, industrial
utilities, timber processors and large-scale infrastructure assets.
More information on our customer offerings is available at: www.iberdrola.com.au
Media Contact
Gower Media
Source :ABEL Energy
This article was originally published by IssueWire. Read the original article here.
COMTEX_437816558/2777/2023-08-04T04:16:45
About Author
Disclaimer: The views, suggestions, and opinions expressed here are the sole responsibility of the experts. No Digi Observer journalist was involved in the writing and production of this article.
Eric North, The Happiness Warrior is here with a different perspective of 'Pride'
New York City, New York Aug 2, 2023 (Issuewire.com) – June is the month of Pride when the LGBTQ+ community celebrates and embraces their gender and sexuality. However, people are still unaware of the fact what kind of struggles one goes through to find out and establish their gender identity. Eric North takes this opportunity to redefine 'Pride' for everyone while sharing his turmoil and offering a potential dose of motivation to stay true to self. While most people consider that 'Pride' is all about festivities and parades, the true meaning is lying underneath. Eric feels, somewhere around the celebration; people are missing out on the real meaning of resonating.
As The Happiness Warrior, Eric believes that pride is a form of joyous rebellion that comes with a sense of freedom and is capable of empowering everyone. While it offers an amalgamation of self-esteem and satisfaction, pride is also something that defines a person and makes them proud of themselves. Eric says that Pride is an authentic state of being in alignment with our truth. It is universally true and simple, yet there is so much unnecessary struggle and complexity in it. Eric questions why humans are living in fear of who they really are. To find out the answer, he has to look back at the series of traumatic events that he has to go through until he really found himself, free and proud.
Eric had to struggle in his childhood as he often felt confused and disconnected, which turned him distant. In order to relieve his parents from the shame of having a bad kid, Eric actively tried to change his behavior to please others. His father was emotionally abusive and that made Eric refrain even more about his real identity and who he really was. Similarly, there was his father's friend Garry who made Eric shrink in fear with stories of beating women and gay men. The misogynistic womanizing air in the house was quite suffocating for him. Eric carefully kept himself hidden until he went to college and could finally address his sexuality without any fear or shame. Though school treated him normally, deep within he knew there was no place for him. In order to save himself and his pride, Eric went out after graduation, and through all these years of practice; he finally become The Happiness Warrior.
It is not just Eric but he knows that many men and women in that era were confused and unhappy and what triggered it even more is the societal prejudice of violence and hatred. As a result, most individuals could find themselves indulged in years of self-loathing and destructive behavior. Eric could never understand the meaning of pride and just like others as most people were discriminated against and made feel guilty and shameful about their gender identity. In the late '70s, the "me" generation emerged and brought a time of sexual liberation to society. The social landscape was quickly changed with Birth control, a forgotten war, and gay rights. As a result, more people like Eric started to find out and embrace their true gender identity without any fear or shame. From the cringe, rigid and misogynistic society to the acceptance of the LGBTQ+ community; the path was not easy and Eric has witnessed it all. Now he believes that a better life is always waiting for all on the other side, all it takes is to step forward.
The constant sense of shame and embarrassment for not living up to the truth can be very disheartening and can lead a person to an existential crisis. Therefore, it is necessary for everyone to find out for themselves and stick to their true identity. When a person does not trust in self fully, there will be many missed choices and opportunities. Eric has witnessed that first-hand and now is paving the way for everyone to embrace themselves while achieving true happiness in life. It takes a lot of consistency, determination, and struggle to stay on the right path but it is also true that difficult experiences can make a person braver and more confident. Winning the battle within, Eric became the Happiness Warrior who speaks for and is ready to fight for all. He is showing the route where humans live in pride, free of self-defeating talk and negative emotions.
As the Happiness Warrior, Eric North speaks for every single one of the struggle individuals around the world as he believes in unifying power rather than something very exclusive. The key lies in keeping an open mind and heart that helps to take pride in their ability to be understanding without judgment. The power of self-love and reinvention offers a sense of pride that makes humans believe in themselves. In this pride month, Eric has decided to redefine 'Pride; for everyone to which all can relate without being a part of any exclusive group. Happiness is greater when it is shared by all and Eric proves that again. Learning how to think freely and advocating for the acceptance of others can turn anyone into a better person. And Eric is offering all the effective tools and practices to embark on the journey.
Eric knows that everyone can take pride in themselves when they know the difference between living their own lives for own selves instead of others. He shows that path that can help everyone raise their self-esteem while finding the 'perfect' version of every individual. It is the only path to true happiness which now can be easily gained as everyone can be more visible and heard in this era. Pride isn't something that one group holds alone, but something that can unify everyone together. Eric believes that every individual can have more pride when they are able to realize the connections in their lives that draw humans together. The happiness gets greater magnitude when self-esteem rises and people can actually value themselves for who they really are. Celebrate this Pride month and connect with the Happiness Warrior at http://www.thehappinesswarrior1.com/.
Media Contact
Tom Estey Publicity & Promotion
518 248 6174
Source :Tom Estey Publicity & Promotion
This article was originally published by IssueWire. Read the original article here.

COMTEX_437815960/2777/2023-08-04T03:55:53
About Author
Disclaimer: The views, suggestions, and opinions expressed here are the sole responsibility of the experts. No Digi Observer journalist was involved in the writing and production of this article.